Doctor McCurdy – Update
Posted on

jay

on

October 16, 2013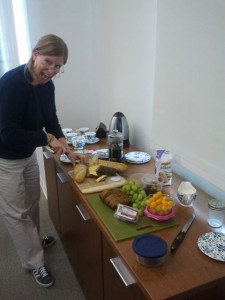 It has been an extremely busy year. Summer graduation didn't happen, not because I was too busy to finish up. Rather, I had one final long-term study that hadn't wrapped up until June. There was a late June deadline for paper work that I couldn't meet, so I was set on December rather than August graduation. My list of tasks this year have far outweighed my desires to race. Major accomplishments:
1) Getting to IM UK and finishing. With a terrible lead up to the race, I wasn't sure I'd make it to the start line.
2) Finishing my  dissertation. Check, got it done in September and off to my committee members for their approval.
3) Passing my Oral Defense. That was finished up on Monday.
The "orals" process are the second major hurdle to a PhD – the first being "written prelims". Both are essentially tests. I'm officially a Doctor; though I don't plan on making anyone other than future students call me by such a title.
And Job hunting? I'm still on the hunt. There are a few positions that I'm excited about, so maybe I'll write another post very soon.
Meanwhile, I'm prepping for about three annual meetings and putting the finishing touches on my dissertation. That's enough to keep me busy most hours of the day.
Training? Yes, but not with purpose. I missed my chances this summer to qualify for Kona – a goal that from the outset would have been very difficult to achieve. I'm now just maintaining fitness in hopes of staying healthy 'til I know what next year holds. I'd like to race some off road triathlons next season. I'd like to do the local circuit. But only time will tell. All will depend upon my profession.
Enough rambling. Back to work.
Jay