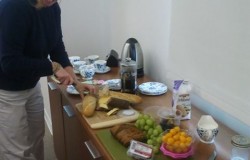 Posted on October 16, 2013 by jay in Uncategorized.

It has been an extremely busy year. Summer graduation didn't happen, not because I was too busy to finish up. Rather, I had one final long-term study that hadn't wrapped up until June. There was a late June deadline for paper work that I couldn't meet, so I was set on December rather than August [...]

Continue Reading... No Comments.